January 2018 IRAP
November 2017 IRAP
Case #6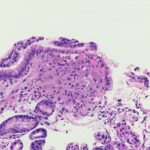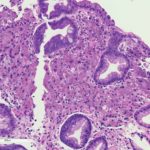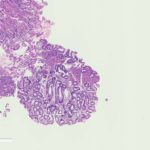 March 2017 IRAP
Case #3
Case #5
Case #6
February 2017 IRAP
Case #5
January 2017 IRAP
November 2016 IRAP
February 2016 IRAP
Case 5: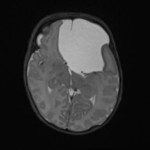 November 2015 IRAP
Case 4
March 2015 IRAP:
Digital slide #1
Digital slide #2
February 2015 IRAP:
January 2015 IRAP
Case 1: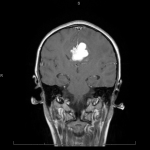 Case 4:
September 2014 IRAP
Case 3:
May Slide Seminar:
A link to all cases can be found here: http://atlas.pathology.jhu.edu/conference/46/
April 2014
Loyola IRAP 2014 Case Histories
Case 2:
Case 4: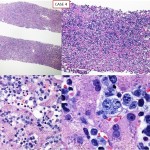 Case 5: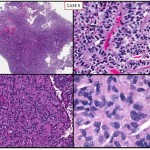 February 2014
January 2014.
Case #5:  This 84-year-old female had a medical history of hypertension, hypercholesterolemia, hypothyroidism, osteoarthritis, fibroids status post total abdominal hysterectomy, and episodic hematochezia since 2003.  Colonoscopy in 2003 & 2004 showed multiple cecal ulcers and a normal terminal ileum. Biopsy of the ulcers demonstrated colitis most suggestive of NSAID use or ischemia and NSAIDs were discontinued at that time.  In 2008 the patient had recurrent hematochezia with new associated symptoms of fatigue and dizziness.  Subsequent colonoscopy demonstrated multiple ulcers throughout the entire colon with intervening normal mucosa. Representative images of the colon biopsies are provided.
September, 2013.
Case #2
Case #4: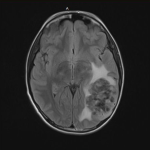 Case #5: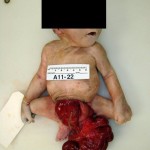 May, 2013.  Case #4:
May, 2013.  Case #5: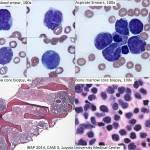 February 25th, 2013.  Case #1:
January 28th, 2013.  Case #6:
September 2011.  Case #5:  Image 1  — Image 2